I'm often asked which martial art is the best – and of course there's no way to answer that. It's all about what the practitioner wants to achieve with his/her training. What I usually answer is that all martial arts training is better than lying on the couch. What most practitioners will see is that the martial arts style will be less important than the atmosphere of the club, the atmosphere between the members, the competence and teaching ability of the instructor, etc. The most important thing is to find a club where you want to train often and hard, and where you want to go back immediately after one training session is over. If you practice often and enthusiastically, you become skilled, regardless of what the style is called.
I regularly teach group training sessions at my two clubs Mariehamn Taekwondo Club and Kickboxing Åland Islands where I operate as the chief instructor. I founded Mariehamn Taekwondo Club in 2009 and Kickboxing Åland Islands in 2014. Both Taekwondo and Kickboxing had never before been practiced on Åland Islands in an organized manner. If you are interested in martial arts, you are always welcome to try it out with us. We have an open attitude towards new beginners, and everyone is welcome. The atmosphere in the clubs is friendly and outgoing, and the pace and degree of contact is always up to each practitioner.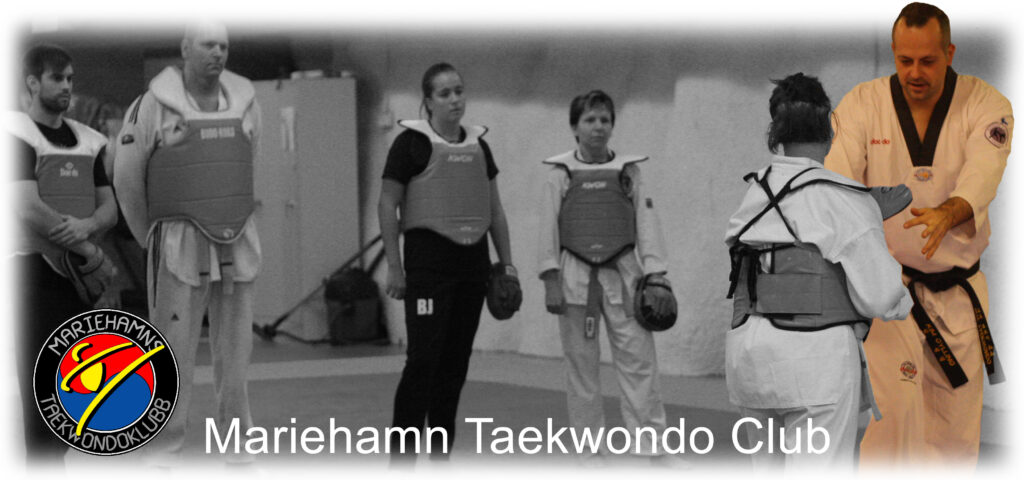 The core activity of Mariehamn Taekwondo Club is, of course, Taekwondo, with a strong focus on self-defense and handling violent situations. My own martial arts career is filled with impulses from different martial arts, which of course shows in the my way of teaching. If you are genuinely interested in self-defense, it is not enough to practice Taekwondo sport sparring technique. Hear and be amazed – the most common target of violent abuse is the face, and the most common weapon the hands. An overwhelmingly large proportion of the situations end up on the ground, and in far too many some form of weapon has occurred. We take these factors seriously in our training. But of course we also practice sparring. One does not exclude the other 🙂 Taekwondo is, after all, an Olympic sport. What I am trying to do is to create a general education where no area is left unexplored.
At Kickboxing Åland Islands, we practice Kickboxing as a sport. We constantly build our practice around the competition rules and the objective is to win over the opponent in a competition scenario. Even so, it is never a requirement to compete for anyone. You can very well participate Kickboxing in our club as merely an exercise form doing it for the fun. With us, everyone sets their own goals. Kickboxing is a tremendous way to keep the body in good health. Is has coordination, mobility, strength and endurance – everything. Plus you get to face the biggest and worst enemy you'll ever face – yourself. We actively incorporate mental training and development in the training.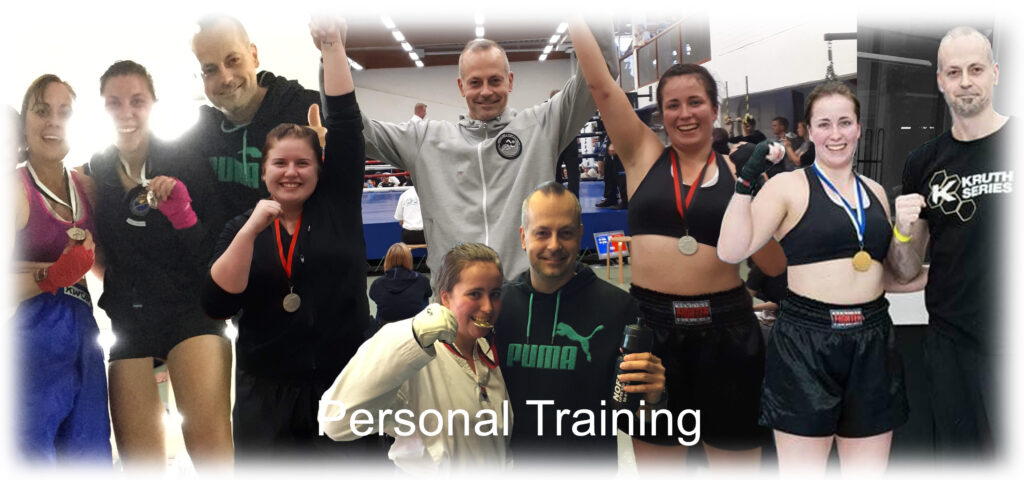 I also do several personal sessions a week, for the serious martial artists and athletes who want to train more often and harder than the scheduled group training offers. For me as a personal trainer to be interested in an athlete, the athlete must be prepared to work for his/her goals. Carelessness and cheating achieve nothing. It's always okay to be an exerciser, but then maybe you don't need personal training. However, if you want bigger and quicker results, you have to work for it. Then I'm here to help.