As an athlete, martial arts is my great passion, but I deviate from the normal practitioners in such a way that I never locked myself into one specific martial arts system's way of seeing right or wrong. I want to know a little about everything and have therefore participated in as many different system's activities as possible. My main martial arts style is still Taekwondo, which has been with me since the beginning of my career. On the side, I have also practiced Karate and Kickboxing for many years. In many ways these martial arts are close to each other both biomechanically but also philosophically. In order to broaden myself as a martial artist, I have also also gathered some experience from other martial arts, some more historical ones, some that focus on ground combat and some various forms of weapon training. I always say that you mustn't think too narrowly or lock yourself into only one view. An further more it's fun to try new things.
Gym training is of course a natural part of serious martial arts training and I enjoy spending time in the gym. Since a herniated disc a few years ago, gym training became increasingly important and it also gave me an interest in starting to study the structure of the human mechanical body from a different perspective.
For me, martial arts is a way to keep the body in good condition, the best in fact, but it is of course also a tool of defending oneself. Studies in violence and predatory psychology have always been extremely interesting to me and I try to keep up to date with the latest research and statistics on violent attacks.
I like to get out and lecture and discuss with different professional groups about the threats of violence in their fields of work. And when we're talking self-defense, only what works works, and what doesn't we leave out.
As a trainer and coach, I always start from the client's own ambition. Together, we look at the current situation, create a target image and analyze the tools available. It is about the client's willingness and ability to invest time and patience in their training. I am there as a support and a guide on that path. I find it incredibly rewarding and inspiring to work with motivated athletes.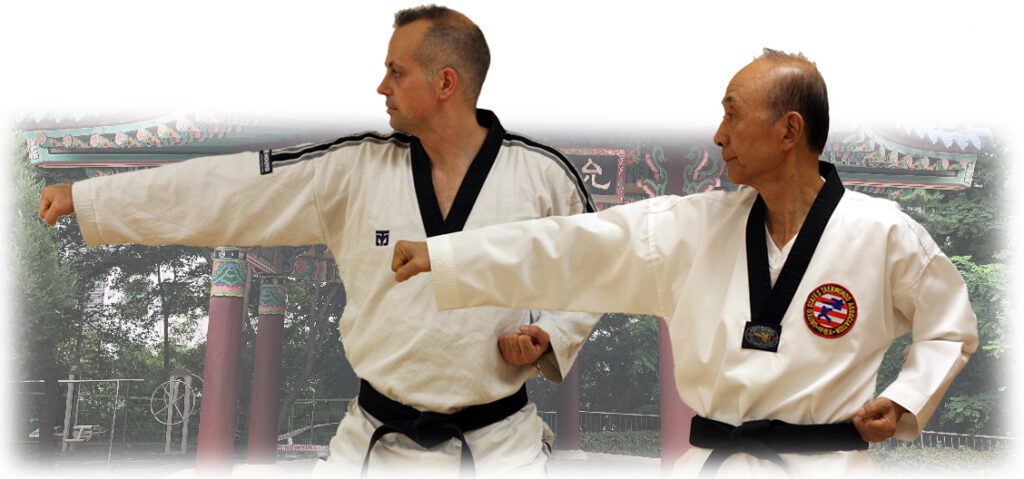 In Taekwondo I had the honor and privilege to be a personal student of the late Grandmaster Richard (Rhin Moon) Chun from the year 2000 to his passing in November 2017. He was a true pioneer, and to me a very important guide and mentor on my own martial arts path. I owe him much of my own achievements.
.
Taekwondo 6.dan, January 2020
Kukkiwon (05208689)
Korea Moo Duk Kwan Taekwondo Association
United States Taekwondo Association, Doug Cook
Richard Chun Taekwondo Headquarters, Fred Kouefati
.
Sports Education:
– Professional Trainer Education, Varala Sports Academy, 2012
– Trainer Educator Specialist Education, University Haaga-Helia, 2010
– Healthy Athlete Educator's Education, Varala Sports Academy, 2010
– Close Protection Basic Training, ISA-Academy 2004
.
Honors:
– 10 Year Kansha Award, International Ryukyu Karate Research Society, Soke Patrick McCarthy, 2023
– Certificate of Commendation, Korea Moo Duk Kwan Association, 2022
– Certficate of Commendation. Richard Chun Taekwondo Headquarters, 2022
– Regional Director of Korea Moo Duk Kwan TKD in Finland and Richard Chun TKD HQ in Finland, 2021
– Fire of the Year, Åland Islands Sports Federation, 2019
– Citation, United States Taekwondo Association, Doug Cook, 2018 and 2019
– Honorary Membership, Nordic Budo & Sports Academy 2018
– Nominated Coach of the Year, Åland Islands Sport Federation, 2016
– Merit Badge in Bronze, Finnish Taekwondo Federation, 2015
– Certificate of Commendation, Korea Moo Duk Kwan Taekwondo Headquarters, 2014
– Citation, United States Taekwondo Association, Richard Chun, 2006